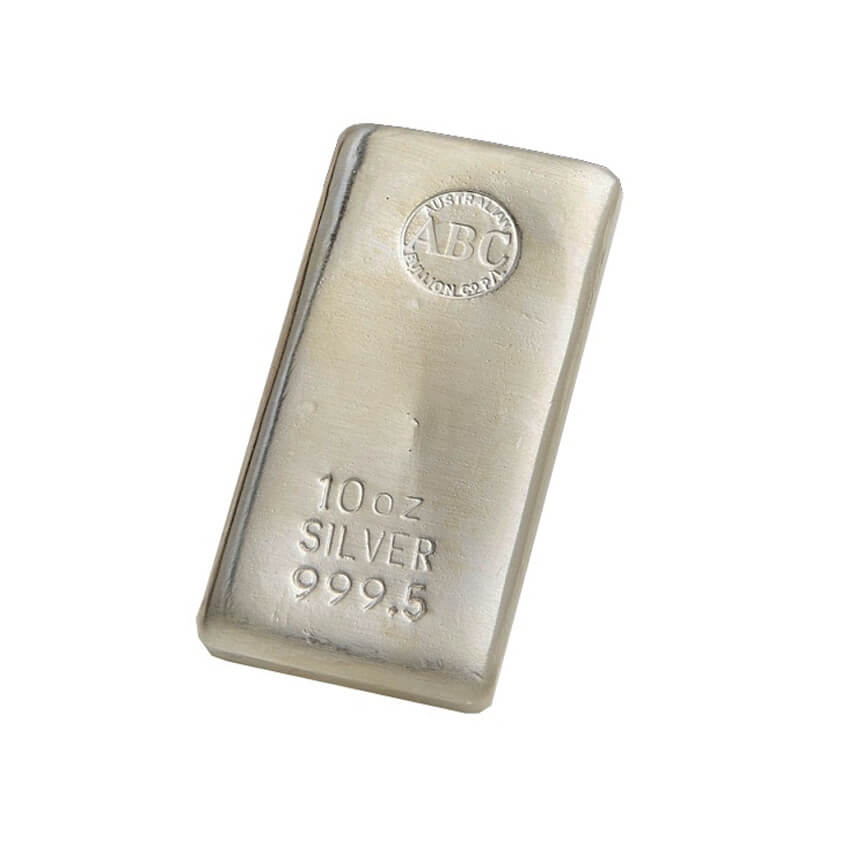 10oz Cast Silver Bullion Bar 999 Purity
Australian Bullion Company ABC Bullion Sydney
Our Current Price:
$459.59 AUD
PRE-ORDER: Delivery or collection available upon new stock arrival.
Expected arrival date: on or before 28th August 2020
Our current buy-back price is

$353.00 AUD
About This Item:
99.9% Pure Silver Bullion 10 ozt (Troy Ounce) Bar. Hand made and stamped with the ABC Bullion (Australian Bullion Company [NSW]) Logo.

Item size is as follows: 80mm Width, 42mm Height, 10mm Thickness.

Established in 1972, ABC Bullion is the largest and most trusted private supplier of Gold and Silver Bullion in Australia.